Fox News: Travel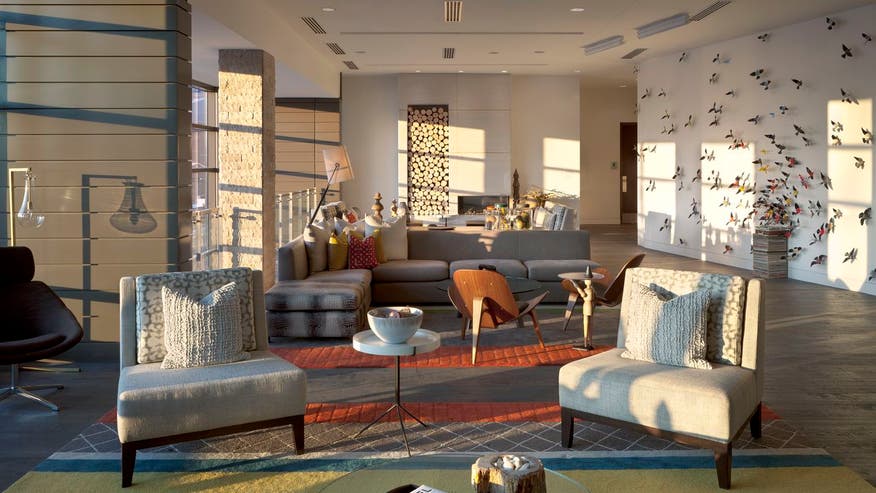 By LYN METTLER
3. Art appeal: The Alexander, Indianapolis
You might think the Midwest an unlikely spot for a hip hotel, but Indianapolis broke the mold last year. The Alexander is the first art-curated hotel that has partnered with an art museum — in this case the Indianapolis Museum of Art.
More than 40 works of art are woven throughout the downtown hotel, including a piece made entirely of hair combs depicting Indianapolis' own Madam C.J. Walker, America's first self-made woman millionaire (she worked in the beauty industry). There's also the birds in flight, made from old vinyl records with one from some other prominent Hoosiers, the Jackson 5, at the forefront.
Each guest room has its own work of art, and the minimalist design makes the room feel spacious despite its standard size…