The Creators Project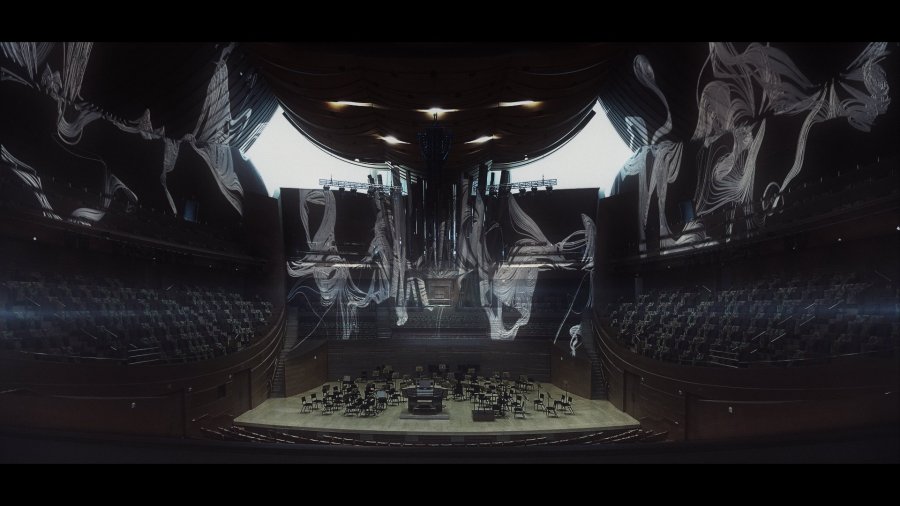 http://thecreatorsproject.vice.com/blog/refik-anadol-gehry-concert-hall
By BECKY CHUNG
This November, artist Refik Anadol will weave a virtual tapestry in real-time as the LA Philharmonic performs Visions of America: Amériques. The unprecedented audiovisual live performance at the Frank Gehry-designed Walt Disney Concert Hall is an experiment in reinvigorating the concert format and, for 29-year-old Anadol, represents a high point in his work with architecture and light.
"I'm always dreaming about spaces and buildings," says Anadol, who frequently uses giant facades as canvases. With light, media, and soundscapes, he has shattered and rebuilt an abandoned tobacco processing plant in Austria, extracted the skeletal insides of the Arc de Triomf in Spain, and embedded a digital garden onto real trees at the Hammer Museum. These works are more than stunning video montages or light shows—they are nodes in Anadol's ongoing exploration into creating immersive, interactive environments, the ways in which our understandings of space are evolving, and how media technologies can shift our conceptualizations of space and time.
Anadol first began experimenting with videography and architectural photography as a visual design student at Bilgi University in Istanbul, Turkey. Inspired by the techno-utopian backdrop of one of his favorite films, Blade Runner, Anadol desired to emphasize the moment of "seeing a picture through urban space, and through architecture" in his own practice. He wondered if media could transform existing architectures and spaces into futuristic post-digital formations, structures and stories.
For his first audiovisual performance, or "first public intervention," as he describes it, Anadol manipulated footage of colliding quadrilaterals and digital noise to create Quadrature, an illusion that breaks apart and re-forms the cubic main facade of Santralİstanbul Art and Contemporary Center. Online, the piece went viral.