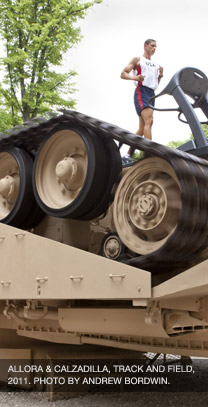 ABOUT
DG Hunt & Associates provides full service art program management for a wide range of project types. We specialize in guiding the integration of commissioned artwork and artist-designed elements within architectural, landscape design, and urban planning projects. We believe that the development of a successful art program should dovetail seamlessly into the natural work flow of a project at large, from master planning and concept design, through schematic design development and construction documents, to final construction and installation.
Every step of the way, we work to integrate art project management and artists themselves into the traditional project team, creating an art program that is woven into the fabric of the overall project. We bring the creative and practical worlds together in the pursuit of a common vision, fostering close collaboration between team members with wide ranging backgrounds and areas of expertise, while making the most of our clients' in-house resources and talents. Our holistic approach enables us to maximize the power of art programming to create profound and memorable user experiences and return maximum value to our clients.
We welcome the opportunity to contribute to any number of project types, from architectural design & construction projects and master planning initiatives, to stand-alone commissioned artwork and temporary exhibitions. Notable recent projects include Gloria by Allora and Calzadilla for the US Pavilion at the 2011 Venice Biennale, 100 Acres: The Virginia B. Fairbanks Art & Nature Park, and The Ruth Lilly Visitors Pavilion at the Indianapolis Museum of Art, winner of the 2012 AIA National Honor Award for Architecture.
DAVE HUNT, LEED AP
President
Dave Hunt brings more than a decade of unique experience in the design and management of special projects. He has a distinguished track record of providing project management and owner's representative services specializing in special projects for museums and cultural institutions, and art programming for corporate clients, the hospitality industry, and governmental organizations. He brings experience and perspective, creative problem solving, and strong centralized leadership to complex and unwieldy projects.
Working hand-in-hand with artists & curators, architects & engineers, fabricators & contractors, and a global network of specialists, he has a depth of experience managing unusual and unprecedented projects for a wide variety of ambitious institutions, visionary artists, and uniquely inspired companies around the world.
PROFESSIONAL AFFILIATIONS
Art Share L.A. Dave Hunt, Board Member
LEED Accredited Professional, Building Design & Construction
American Alliance of Museums (AAM)
American Institute of Architects (AIA) Los Angeles
Association of Professional Art Advisors (APaA)
Central City Association of Los Angeles (CCA)
Industrial Designers Society of America (IDSA)
Los Angeles Headquarters Association (LAHQ)
Public Art Coalition of Southern California (PACSoCal)
Southern California Development Forum (SCDF)
Urban Land Institute (ULI)
United States Green Building Council (USGBC)